I have been a Driving Instructor for 20 years and I love my work.
I started Cruizin Driving School in 2005 and I'm proud of the reputation I have built through those years of operation. The majority of my students come to me through personal referral and recommendations from previous clients, and I am happy to say that I am now beginning to train the children of my earliest students!
My aim is to teach confident and competent driving skills, which will last a lifetime. We all learn at different rates and I am expert in identifying your needs and working with you to achieve the best results.
I work with all students from the absolute beginner to experienced drivers who need to upgrade or refresh their skills for whatever reason. I train students new to this country, mature students who feel their skills need updating to an Australian licence or just to boost confidence and I also have proven skills in working with students with special learning needs.
The question in every student's mind is 'will I pass my test first time?'. Unlike many driving schools, I do not claim to have a 100% first time pass rate. I live in the real world, and no-one can guarantee this success rate. What I can guarantee you is that you will get excellent tuition in an enjoyable lesson and you will be provided with all the information and skills you need. The rest is up to you!
I would welcome your call to discuss your plan to drive!
Contact me on 0438 702 522 or by email: cruizindrivingschool@gmail.com.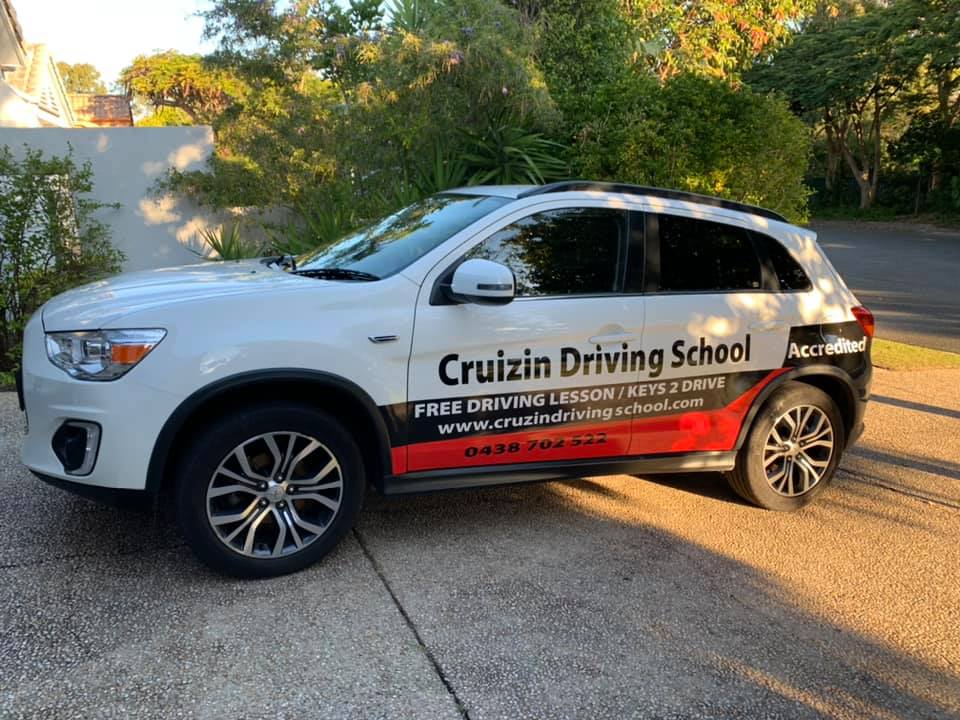 What are you waiting for?